Visit Baginton Road United Reformed Church
We are opening the Sanctuary on Saturday 9th and Sunday 10th between 2pm and 4pm.
Refreshments will be served.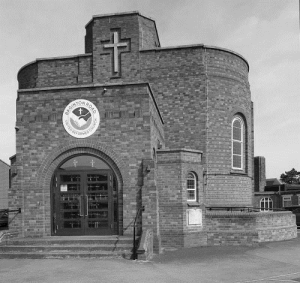 Baginton Road URC is a union of West Orchard URC and Warwick Road URC. There will be an exhibition relating to the history of both churches.
The Sanctuary has six unique stained-glass windows relating to industries important to Coventry.